EU's Green Deal Industrial Plan: Energy storage left out but trade group EASE optimistic
02. 02. 2023
14:30
https://www.energy-storage.news/
,
Andy Colthorpe
The European Union's Green Deal Industrial Plan has been welcomed by the European Association for Storage of Energy (EASE), although more detailed pledges of support for energy storage included in a leaked draft seen by the industry group were absent from the final publication. The Green Deal Industrial Plan, to boost the bloc's industrial competitiveness and support its path to carbon neutrality, was unveiled yesterday by the European Commission (EC), following commission president Ursula von der Leyen's announcement of it at January's World Economic Forum.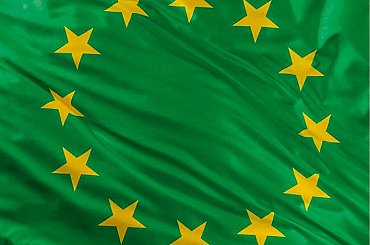 You are not logged in
If you want to read more, join the ENERGY-HUB club
Login
Try the monthly membership in the ENERGY-HUB club for free!
20. 03. 2023
14:29
https://www.energy-storage.news/
,
Cameron Murray
The Chile arm of global energy firm AES Corporation is looking to build another large co-located battery energy storage system (BE…
20. 03. 2023
14:29
https://www.energy-storage.news/
,
Andy Colthorpe
Chinese battery manufacturer Gotion High-Tech has continued recent moves into new markets across Asia, signing a deal with Japan's…
20. 03. 2023
12:30
https://www.energy-storage.news
,
Cameron Murray
Norwegian firms Morrow Batteries and Eldrift have announced a non-binding offtake agreement for 1.5GWh of Morrow's lithium iron ph…
17. 03. 2023
18:29
www.energy-storage.news
Electriq Power, a US provider of battery storage solutions, has secured a deal that could be worth more than US$300 million. The c…
16. 03. 2023
19:29
www.energy-storage.news
European Commission's categorisation of energy storage technologies in the Net Zero Industry Act is a "huge victory," one source s…
ENERGY-HUB is a modern independent platformsharing news and analytic articles from the energy sector on a daily basis. Within our portfolio we monitor czech, slovak and foreign press releases.
76584
Number of published news
2092
Number of published events
891
Number of published articles