Rumors Of The Demise Of OPEC's Production Cuts Greatly Exaggerated
22. 11. 2022
19:25
https://www.forbes.com
,
Dan Eberhart
Oil prices bounced back Tuesday as members of the Organization of the Petroleum Exporting Countries (OPEC) and their allies disputed media reports that they are considering reversing their October decision to cut output. International benchmark Brent was under $90 a barrel on lingering concerns about the poor state of the global economy and weak demand for petroleum heading into 2023.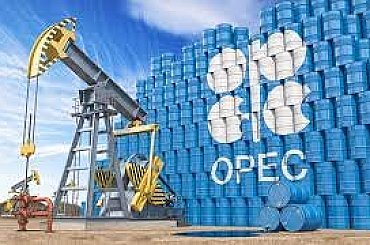 You are not logged in
If you want to read more, join the ENERGY-HUB club
Login
Try the monthly membership in the ENERGY-HUB club for free!
31. 01. 2023
16:30
https://www.energy-storage.news/
,
Cameron Murray
Lithium-ion battery recycler Li-Cycle saw revenues fall 32% in its fourth quarter due to a fall in metals prices, while its Roches…
31. 01. 2023
14:30
https://www.energy-storage.news/
,
Andy Colthorpe
California's proposed net metering programme has proved controversial, but residential battery storage providers Neovolta and sonn…
31. 01. 2023
14:30
Energy Storage
,
Andy Colthorpe
Energy storage and electric mobility solutions provider New HOrizons Ahead (NHOA) has increased its revenues from energy storage t…
30. 01. 2023
9:31
https://www.energy-storage.news
,
Julian Jansen, Lars Stephan
Over the last 12 months, we have witnessed an unprecedented crisis in the European energy markets. This was caused, among others,…
24. 01. 2023
12:31
https://www.energy-storage.news
,
Andy Colthorpe
EU reforms of electricity market should recognise value of flexibility options like energy storage, according to representatives o…
ENERGY-HUB is a modern independent platformsharing news and analytic articles from the energy sector on a daily basis. Within our portfolio we monitor czech, slovak and foreign press releases.
75827
Number of published news
2092
Number of published events
881
Number of published articles