Top Oil Exporter Saudi Arabia, Led By The Crown Prince And New Prime Minister, Is Greening Up.
19. 11. 2022
4:25
https://www.forbes.com
,
Ian Palmer
With oil production at 11 million bpd (barrels per day) Saudi Arabia is the second top oil producer – a country of population only 35 million. The US is the top producer at over 12 million bpd and a population of 350 million. Russia comes in third. But Saudi Arabia is the top oil exporter.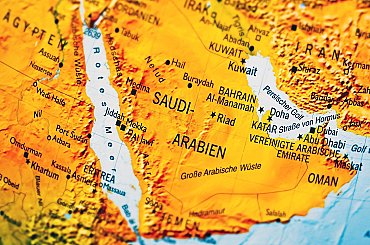 You are not logged in
If you want to read more, join the ENERGY-HUB club
Login
Try the monthly membership in the ENERGY-HUB club for free!
02. 02. 2023
14:30
https://www.energy-storage.news/
,
Cameron Murray
Our Next Energy has raised US$300 million for its LFP cell gigafactory in Michigan while Turkish firm Kontrolmatik has started bui…
31. 01. 2023
11:30
https://www.energy-storage.news
,
George Heynes
Fotowatio Renewable Ventures closes financing on 133MW/266MWh BESS portfolio Renewable development company Fotowatio Renewable Ve…
30. 01. 2023
14:31
https://www.energy-storage.news/
The Philippines Department of Energy (DOE) has outlined new draft market rules and policies for energy storage, a month after the…
30. 01. 2023
9:31
https://www.energy-storage.news
,
Julian Jansen, Lars Stephan
Over the last 12 months, we have witnessed an unprecedented crisis in the European energy markets. This was caused, among others,…
30. 01. 2023
7:30
https://www.energy-storage.news/
,
Will Norman
Renewables developer Fotowatio Renewable Ventures (FRV) has declared its entry into the German market, opening its first German of…
ENERGY-HUB is a modern independent platformsharing news and analytic articles from the energy sector on a daily basis. Within our portfolio we monitor czech, slovak and foreign press releases.
75827
Number of published news
2092
Number of published events
881
Number of published articles